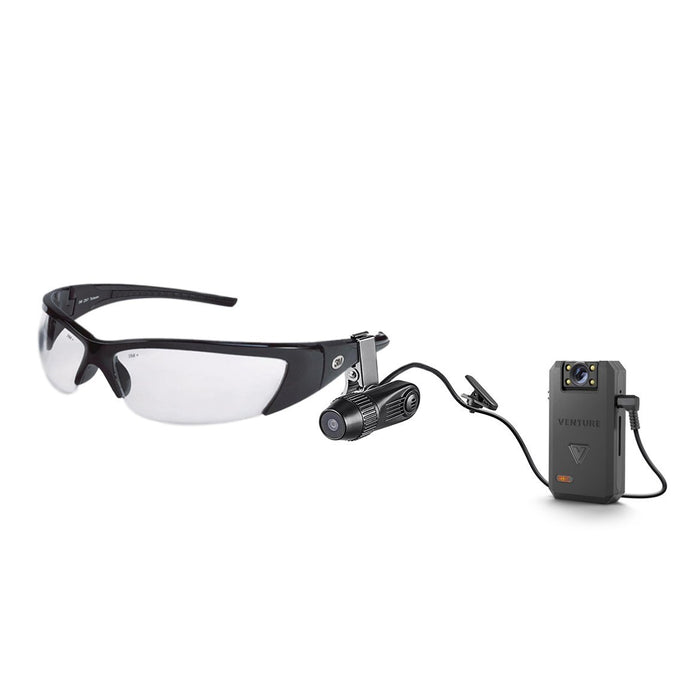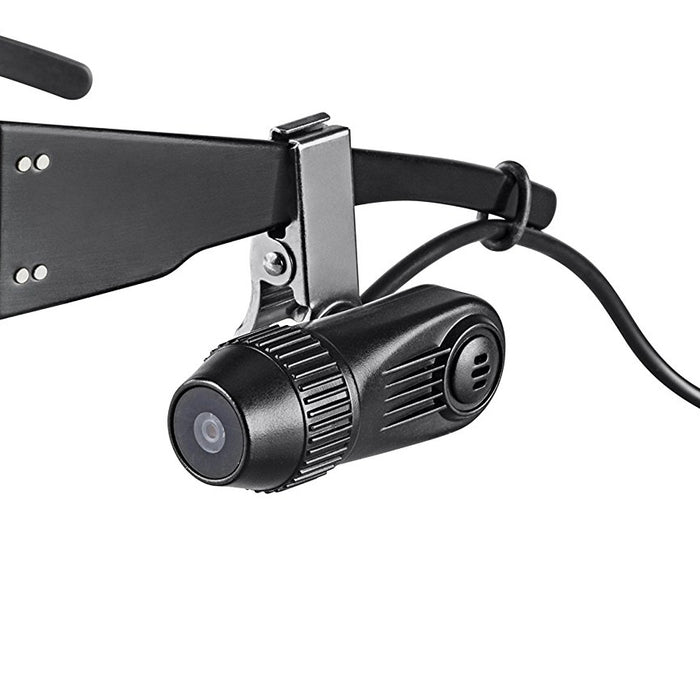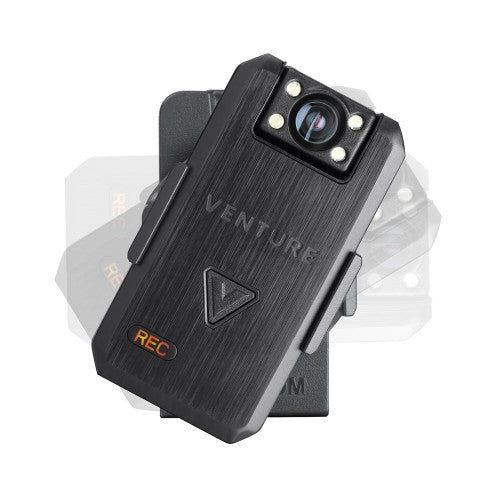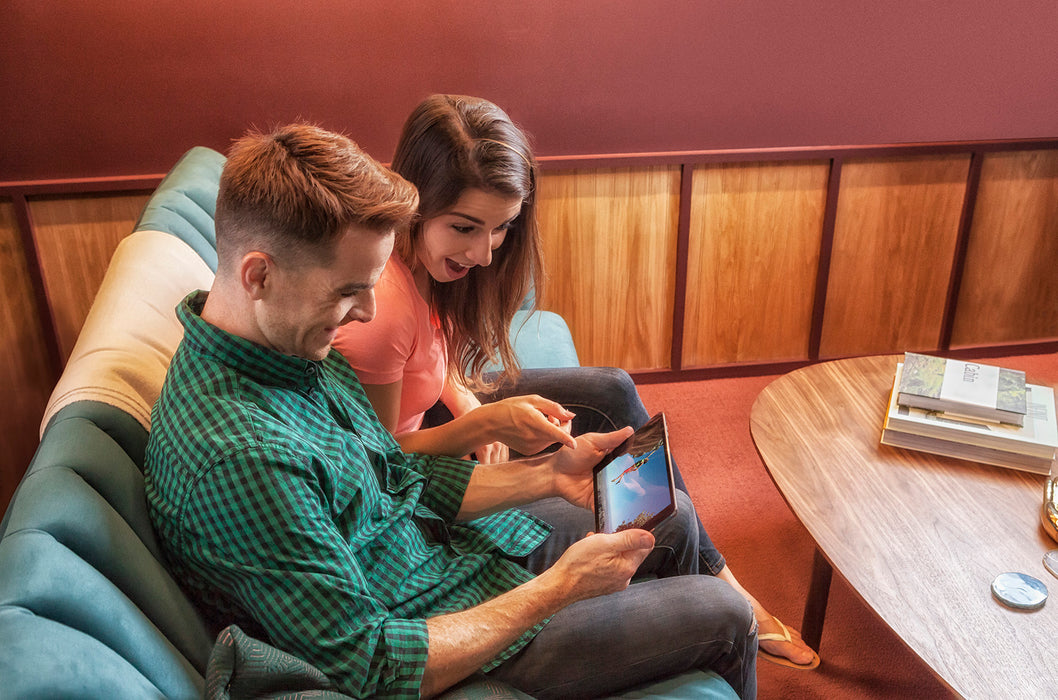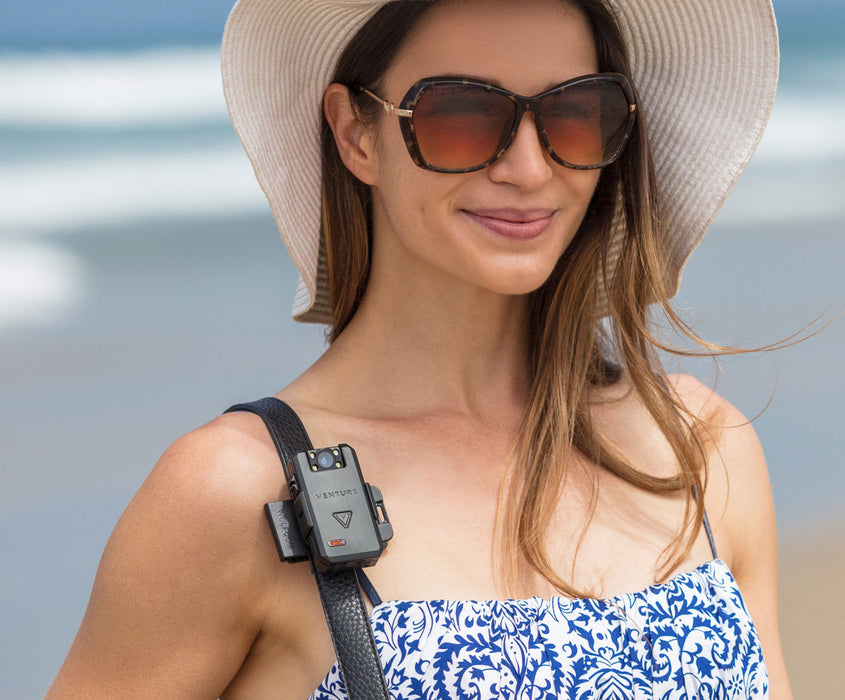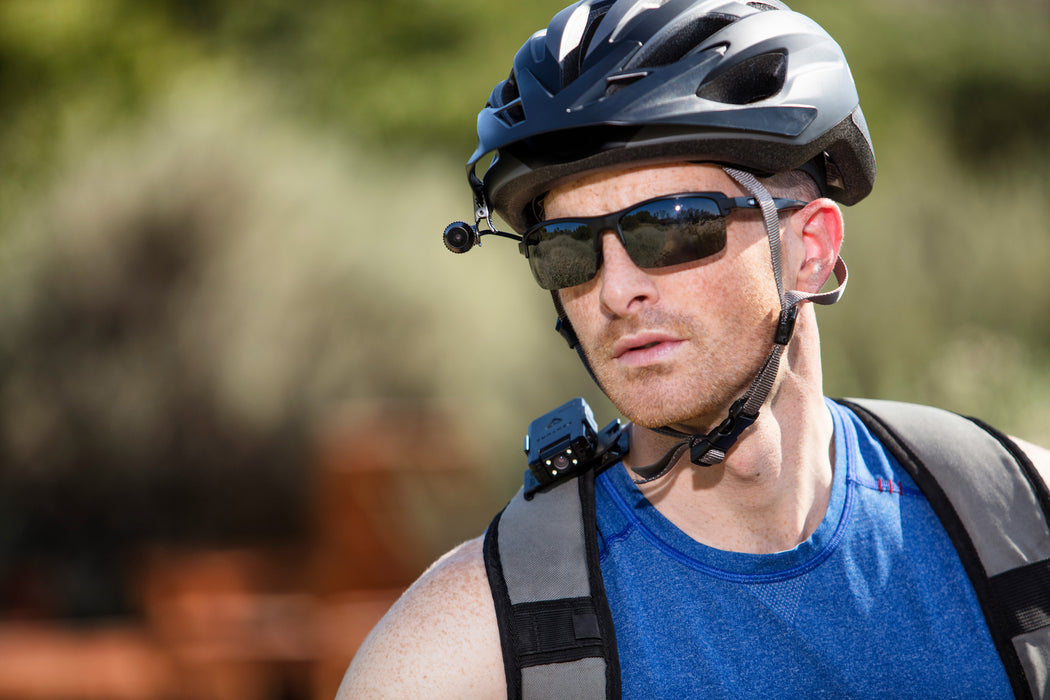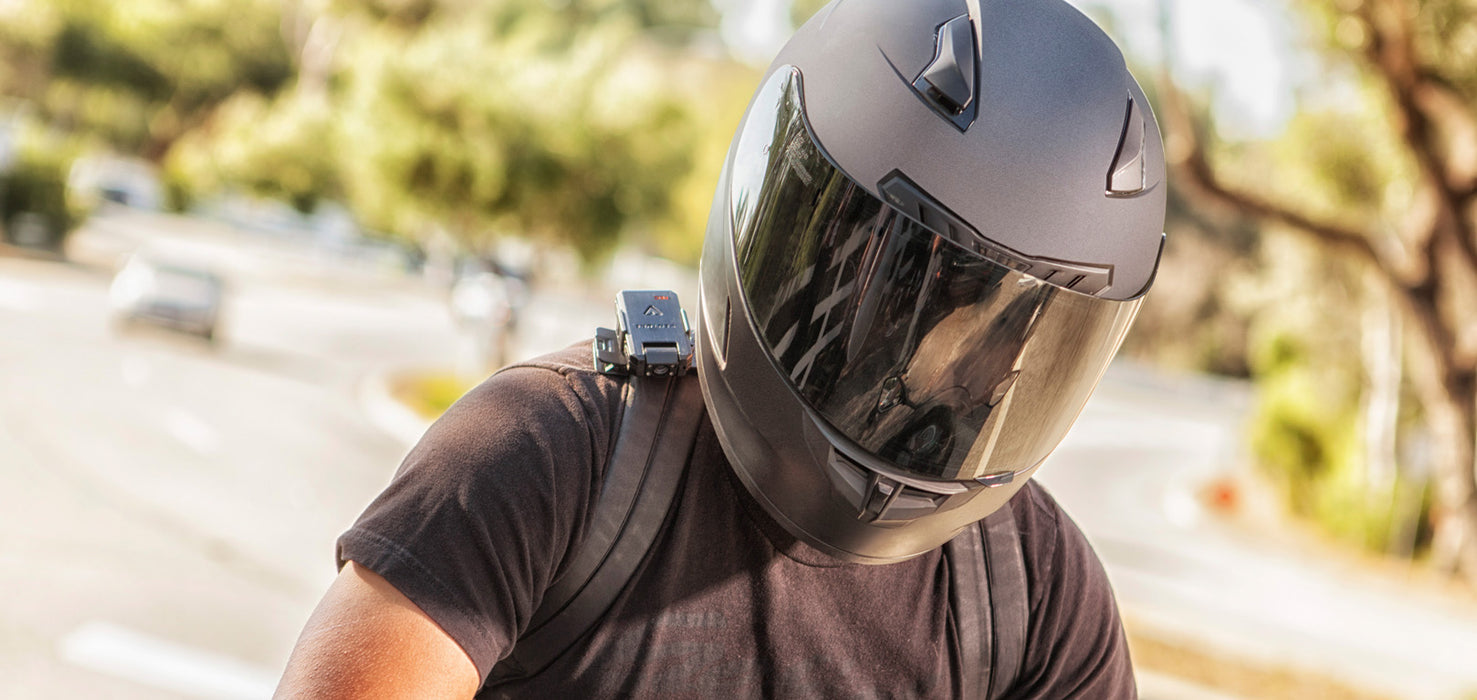 Genuine VENTURE Body Camera Eye Vision Pack. Clip-on Camera + 3M ForceFlex safety glasses
Add versatility to your VENTURE Body Camera!
The VENTURE is the perfect body camera to record your everyday activities, and this set with a Clip-On External Camera for Point-of-View recording and 3M Safety Glasses just makes it even better. This set gives you the ability to add different views, angles and mounting options for any purpose. Adaptable, clippable, wearable, the clip-on attachment lets you clip your camera to anything else you want, like your hat, collar, or sunglasses, and you'll have instant point of view recording. Now you can record all your adventures with a hands-free experience! When this attachment is plugged in, the Venture activates a unique feature called Critical Reconnect, that automatically resumes recording on the camera itself in case the headset gets disconnected for any reason. The Venture has optional mounting accessories (sold separately) for your bicycle handlebar, car visor, or windshield, as well as wearable clips for your bag or clothes. Believe it or not, VENTURE is the world's first body camera that makes sense.
Features:
Clip-on glasses attachment lets you record your Point of View

Critical Reconnect technology makes sure you won't miss important moments 

Small, light-weight and durable, the Venture is made of aircraft-grade aluminum and it's smaller than a credit card

Rotatable camera head that allows different recording modes and angles

4 bright LEDs that can be used for night time photography, video or simply as a flashlight
Package Content:
Venture body camera

POV clip-on external camera

3M safety glasses

Rotatable Mounting Clip

Lanyard

USB cable for charging and transferring files

Wall charger adapter