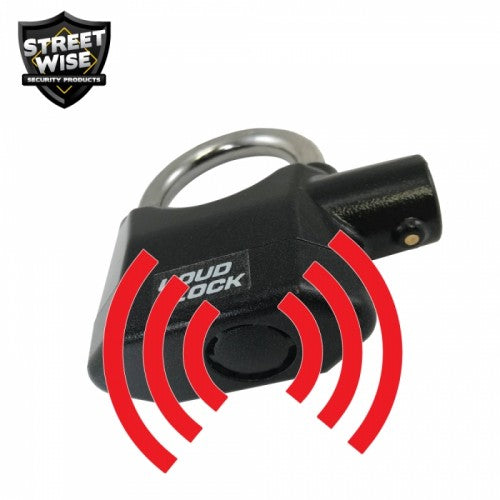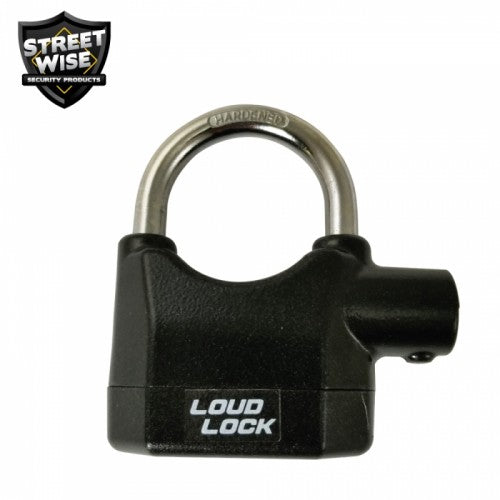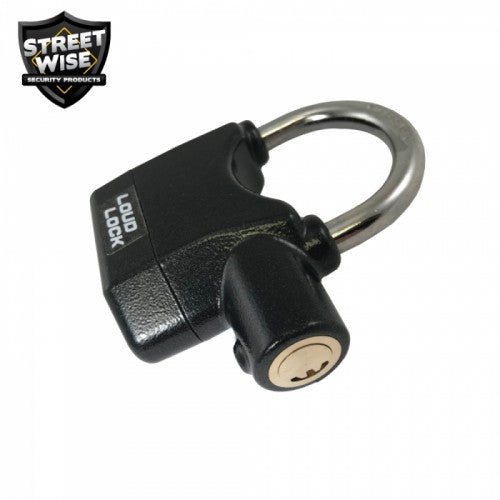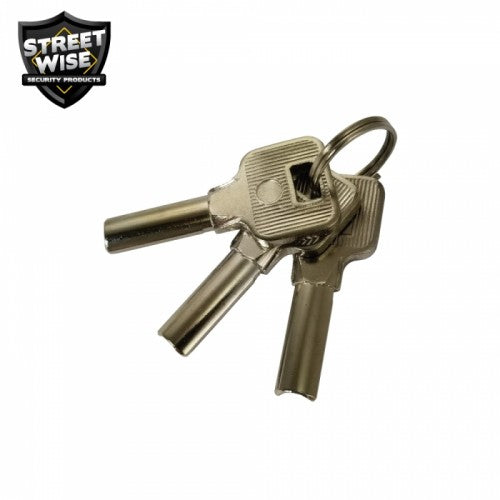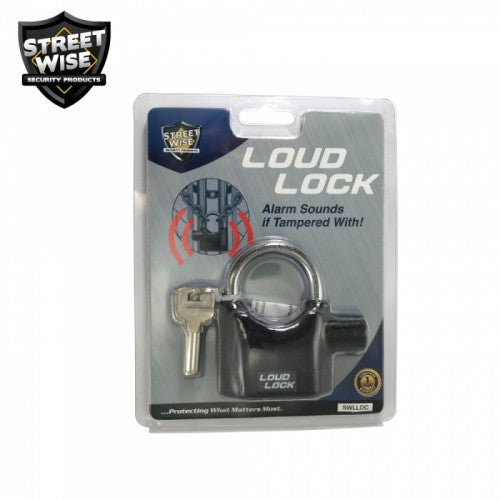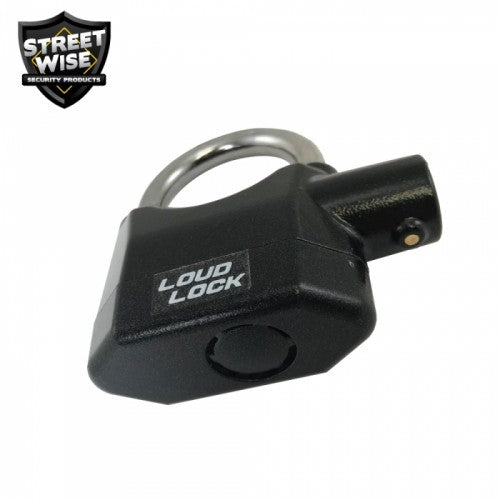 Streetwise Loud Lock Padlock with Alarm
If you tamper with the LOUD LOCK, everyone will hear about it!
The LOUD LOCK is a hardened steel padlock with a built-in vibration sensor. If the lock is tampered with, it will emit an ear-piercing 115db alarm to scare off a would-be thief and alert those nearby. After sounding, the alarm will reset automatically, ready in case of additional tampering. The LOUD LOCK can also be used as a standard padlock (without the alarm). Three keys are included in case several people need access to the protected item or a key is lost.
Features:
Ear-piercing 115dB Alarm

Hardened Steel Shackle

Vibration Sensor

Can be used without Alarm

Weather Proof

Batteries Included

One Year Warranty
Contents:
Loud Lock Padlock with Alarm

Three Keys

Instructions