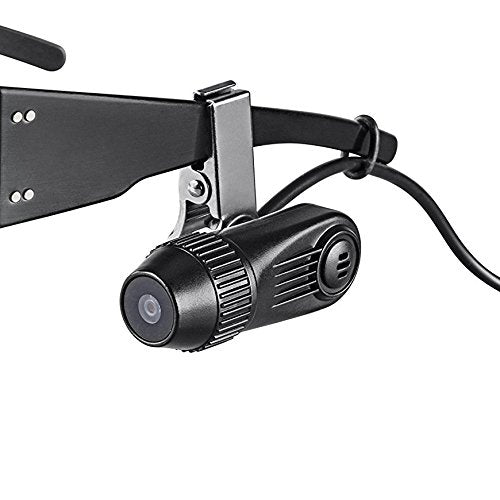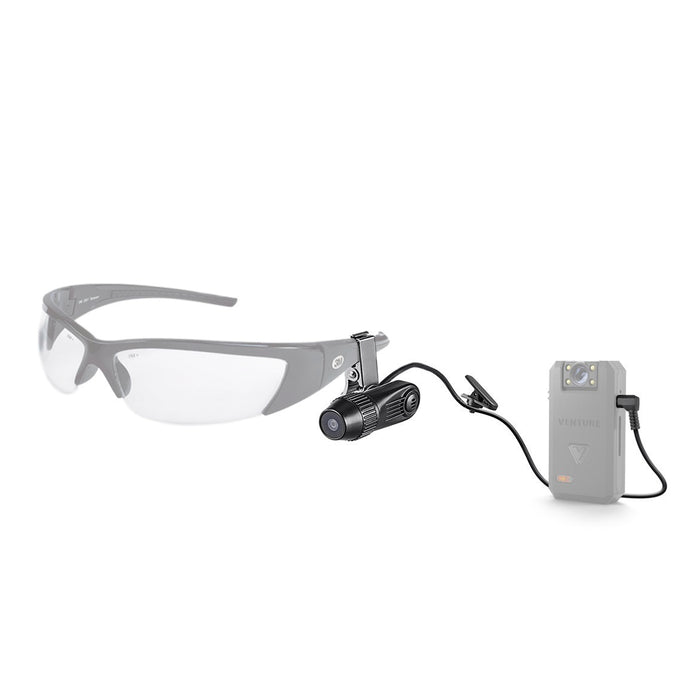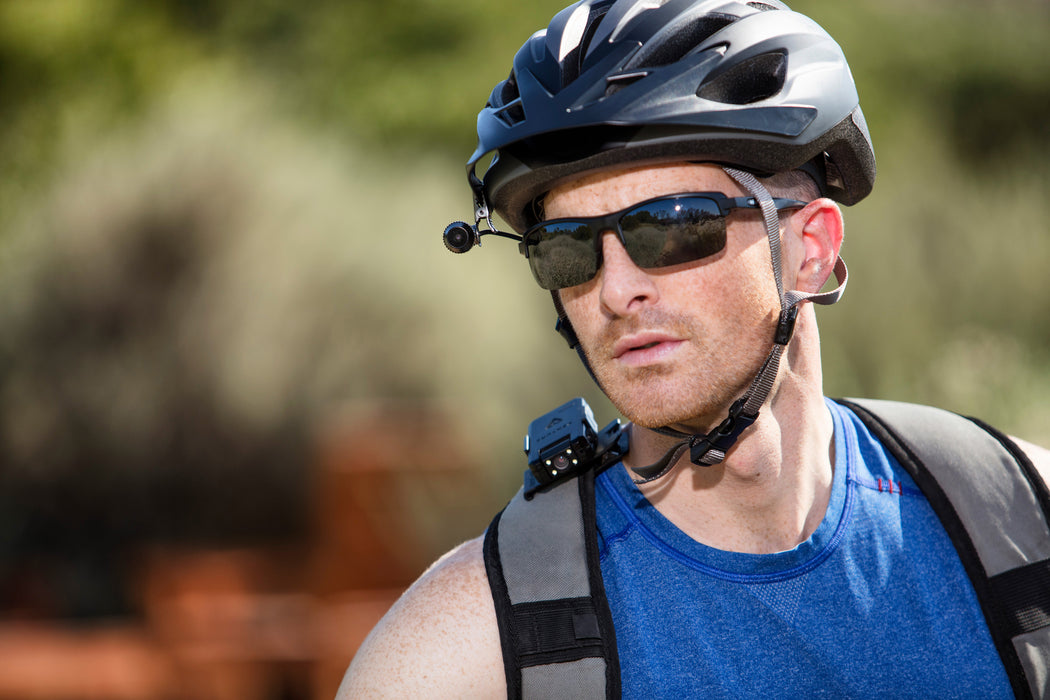 Genuine Eye Vision Point of View Clip on Glasses Camera Attachment for VENTURE Camera
Connect the Eye Vision external camera to your VENTURE body camera for instant POV Recording. The Eye Vision™ (POV) Point Of View camera has a built-in microphone and can be clipped on to sunglasses, safety glasses, or prescription glasses allowing the person to record precisely where they are looking at. Once the Eye Vision camera is plugged into the VENTURE A/V port, the main camera on VENTURE is deactivated and all audio and video recording are taken from the external Eye Vision POV Camera. The same camera can also be clipped onto a baseball cap, hat, helmet, or shirt collar.
The VENTURE Body Camera is the perfect body camera to record your everyday activities. It has unique features, such as "One Touch Record", that lets you easily snaps photos and start/stop recording audios and videos. This clip-on camera for Point of View Recording gives you the ability to add different views, angles and mounting options for any purpose. Adaptable, clippable, wearable, this accessory lets you clip your camera to anything you want, like your hat, collar, or sunglasses, and you'll have an instant point of view recording. When this attachment is plugged in, the Venture activates a unique feature called Critical Reconnect, that automatically resumes recording on the camera itself in case the headset gets disconnected for any reason. It's easy to wear and can be taken anywhere you go. Believe it or not, VENTURE is the world's first body camera that makes sense.
Features:
Clip-on glasses attachment lets you record your Point of View

Critical Reconnect technology makes sure you won't miss important moments 

Small, light-weight and durable
Package Content:
Eye Vision External Clip-on Camera 
*Glasses and Venture body camera sold separately