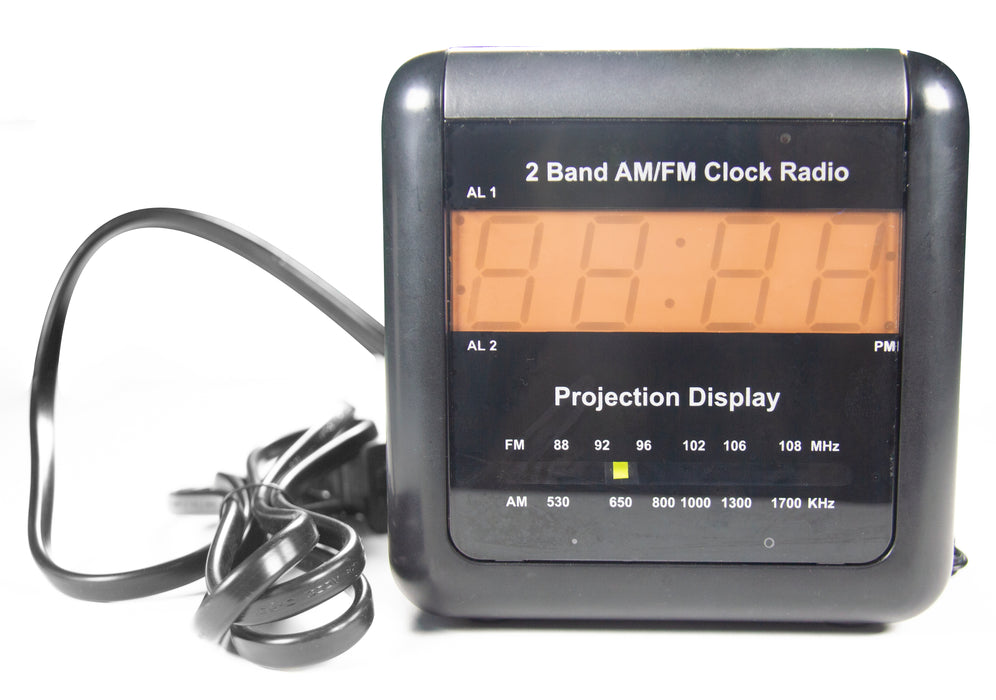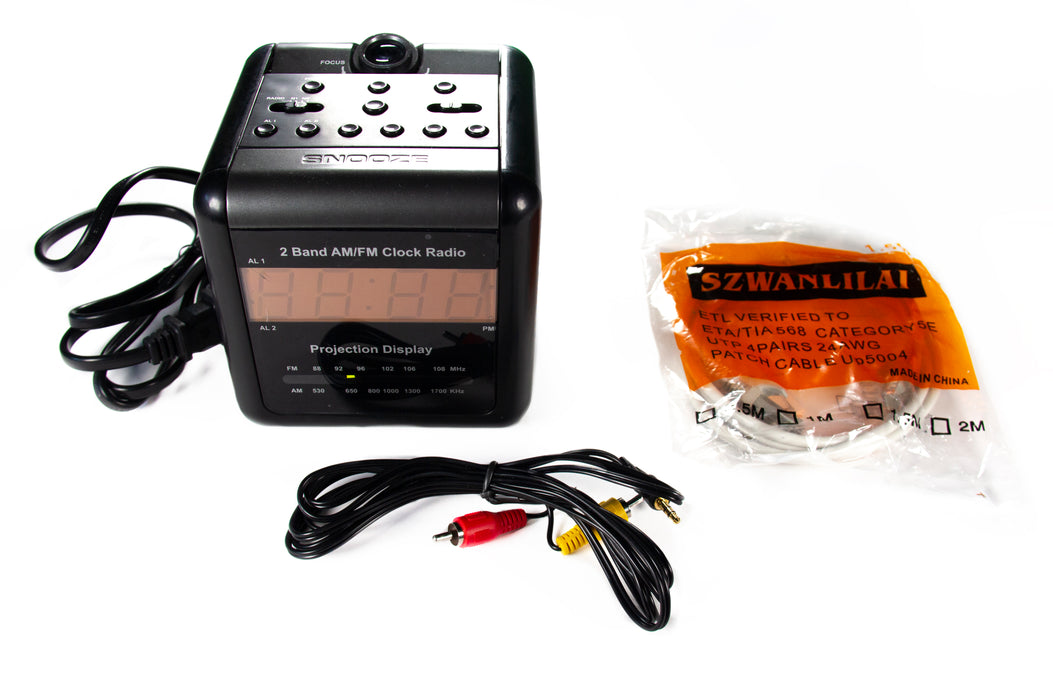 Digital LED Clock Radio with Built-in Hidden Camera
A completely new solution for discreet room monitoring - The DVR-32WiFi WiFi camera provides remote, discreet monitoring over the Internet. Ideal solution for long-term office space or workplace or apartment monitoring.
The hidden camera in the radio alarm is inconspicuous and does not incite the suspicion of third parties. The device works like any standard radio alarm clock. It features a large, distinctive 9 "LCD display. The display shows the current time, alarms set, etc. The two-way FM / AM receiver allows you to listen to local radio stations.
The built-in hidden camera and microphone allow you to watch the surroundings and record sounds. The WiFi camera can work in continuous mode or recording mode with motion detection. Data can be stored on removable memory cards or sent over the Internet. The device can be connected to a network using an Ethernet cable or wirelessly - using a WiFi network.
The device connects to a wall outlet for power, so there is no need to worry about battery discharge - you can watch the room 24 hours a day. It is the ideal solution for office security, apartment monitoring, or to monitor the safety of a child left in nursing care.

Features:
Built-in hidden camera and microphone
H.264 video compression
720 x 480 video resolution 
Watch in continuous mode or recording mode triggered by motion detection
Connect to an Ethernet cable modem or WiFi
Remote real-time tracking over the Internet on PC and mobile devices
Store data on removable micro SD / SDHC memory cards up to 32GB or send via internet
Simple remote control over the internet